Ayer pasé por Urbaks, la nueva tienda de complementos del fundador de Misako y me traje a casa este bolso "pseudoclónico" a lo Proenza Schouler del que ya me habían hablado... Por sólo 80 euros! La piel es suavísima y el color ideal para los outfits de primavera...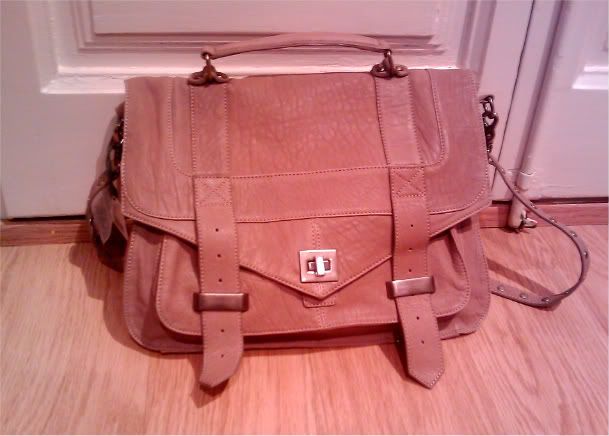 Por cierto, ya habéis pasado por Urbaks? Qué os ha parecido?
Urbaks is a new Spanish store by the same creator of Misako that offers nice design bags with good leather quality and medium prices. This is one of their designs, very similar to PS1 for only 80 euros!