En el esperadísimo desfile de la temporada Primavera-Verano 2010 de Chanel pudo verse de todo: vestidos de croché con bordados florales, faldas de tul, chales de gasa, las ya clásicas chaquetas de tweed... Todo esto envuelto de aires entre folk y bucólicos en una pasarela que recreaba un campo no exento de glamour (sólo Karl puede...). Por si fuera poco, a mitad del desfile apareció Lilly Allen cantando su "It's not Fair" vestida con creaciones de la firma de la que es imagen junto a dos modelos en el papel de coristas...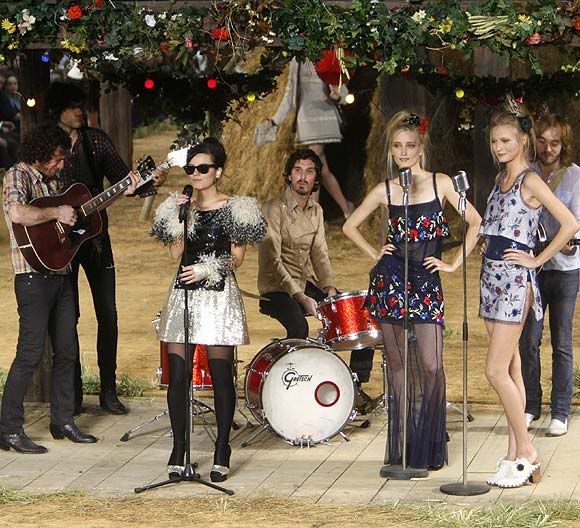 ¡No os perdáis el video del desfile con actuación incluída! También podréis ver a Karl Lagerfeld en un final apoteósico desfilando en la pasarela como una modelo más... ¡Este hombre es genial!
Lilly Allen sings in the Chanel Runaway Fashion dressed by Chanel. You can't miss the video of the runaway with Lilly singing and Karl walking in the runaway! Amazing!