Otro "pseudoclon" de Go Jane! Esta vez de las botas tobilleras de cremallera de Giuseppe Zanotti. ¿No está mal verdad? No sé que me pasa últimamente que no paro de fijarme en botas y cremalleras...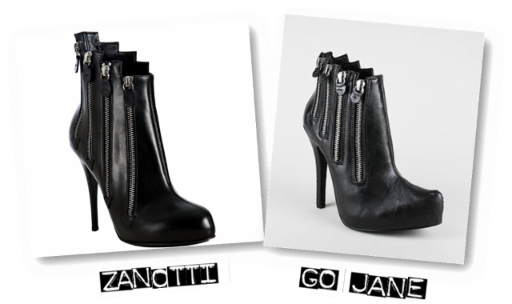 Zanotti ($975 ) vs Go Jane ($27.30)
Giuseppe Zanotti inspirational zipped ankle boots in Go Jane! I don't know what's wrong with me, but lately I just pay attention to boots and zippers..