Ana Locking en "Todo en la vida es caduco "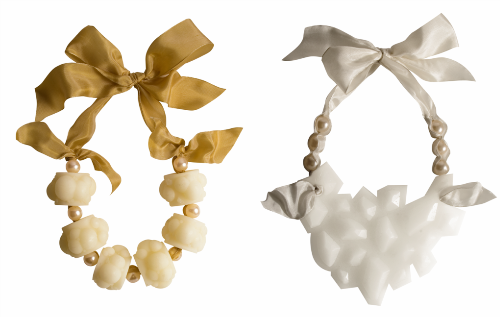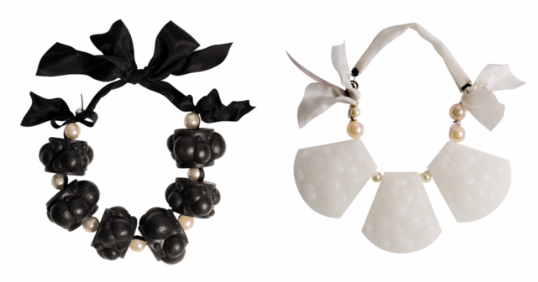 Esta idea de perdurabilidad limitada en el tiempo se ha traspasado a un nuevo concepto experimental de joyería efímera,consistente en collares y pulseras realizadas en cera virgen de abeja, que al igual que los efectos de un antídoto o medicamento poseen un corto tiempo de vida. Estas piezas ironizan con esa idea de fugacidad temporal.
Qué os parecen? Yo me he quedado muy sorprendida con la idea, me parece novedosa y original pero también bastante arriesgada.... y ¿a vosotras?
Ephemeral jewelly made of bee wax by Ana Locking, emphasizing the idea of limited duration. What do you think?