Os dejo mi última compra "rebajil"...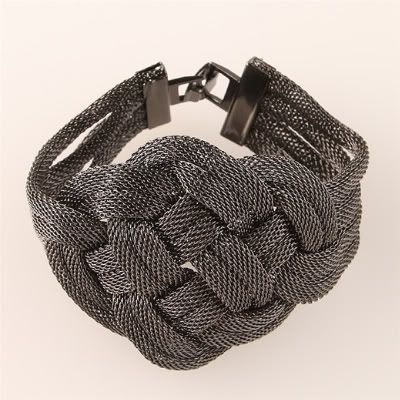 Llevaba un montón de tiempo intentando encontrar una pulsera de este estilo, de malla metálica y simulando un nudo. He tenido que acabar comprándola "online" (como siempre), en una tienda de Chicago que se llama Lorie's Shoes. Podéis comprarla aquí. Su precio es de 22$ y añadiendo el código Toutie al final os harán un 20% de descuento! Os gusta?
This is my last bought on sales! I have been trying to find a knotted mesh cuff for months and finally I found it online (as always...) at the Lorie's Shoes website. Only 22$ and with the coupon code Toutie you can save 20%!